Development of the workshops
What type of resources do the participating companies need?
Two people from different areas authorized to take decisions on behalf of the organization and take part in the workshops and tasks to be concluded.
What is the duration of a Learning Network?
12 months for the implementation phase
6 months for the operation phase
How many workshops are to be organised?
Six workshops are held over a year (four 1-day workshops and two 2-day workshops). Three other 1-day workshops are planned within the participating companies.
The activities carried out in face-to-face workshops consist in trainings in energy analysis tools for the diagnosis and development of the management system. The activities carried out within companies workshops aim to put into practice the knowledge acquired on the three most important clauses or requirements of the management system directly in the processes and activities of the companies where the workshops are held, which are: Energy Review, Operational Controls and Monitoring, savings` measurement and verification.
The participating companies must provide the Network with basic information on their production, activity, and energy systems and consumption according to energy sources. The main information is private and is to be shared only with the experts and the moderator of the Network.
Learning Networks in Energy Management Systems / SGEn ISO 50001.
Learning Networks
Santa Fe











11 companies
Learning Networks
Tucumán













13 companies
Learning Networks
Córdoba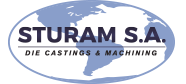 13 companies
Learning Networks
Parque Industrial Pilar












12 companies
Learning Networks
Misiones














15 companies
Learning Networks
Wine Sector















18 companies